Solid-state relays (SSRs)are electronic switches devoid of moving parts, ensuring prolonged operational life. These devices utilize power semiconductors like thyristors for rapid and reliable switching of AC or DC loads.

Renowned for their fast switching speeds and absence of physical contacts, SSRs excel in applications where electromechanical relays may falter.

Commonly found in industrial automation, HVAC systems, and electronic control circuits, SSRs offer precise and efficient control over high-power loads. Their ability to handle both AC and DC loads, coupled with the reliability of solid-state technology, makes SSRs indispensable in diverse applications demanding robust and enduring switching solutions.
Plug in Solid State Relays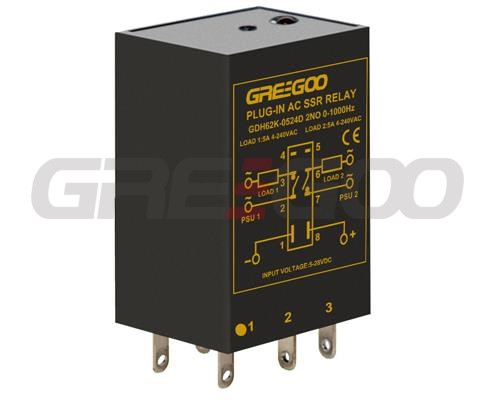 1,3,5,8,12A, 5-28VDC or 9-24VAC input, 4-240VAC or 24-440VAC output plug in SSR relays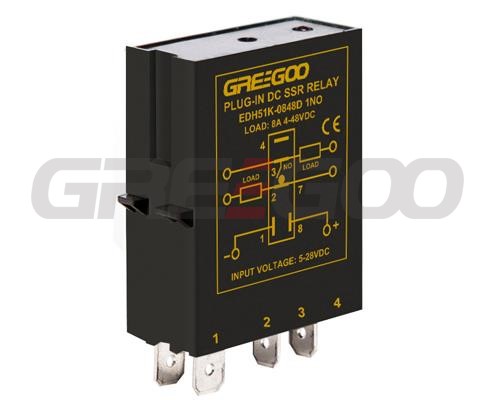 4-400VDC, 1 to 12A, Ac to Dc control DC load PLUG-IN Solid State Relays
Three Phase Solid State Relays
Single Phase Solid State Relays
DC to dc Solid State Relay SSR
Solid state control relays
Din-rail mount SSR relays
Multi-output solid state relays
Motor reversing solid state relays
Heatsink for solid state relays